TROUT FISHING
Proposed course "Live bait - nymphs"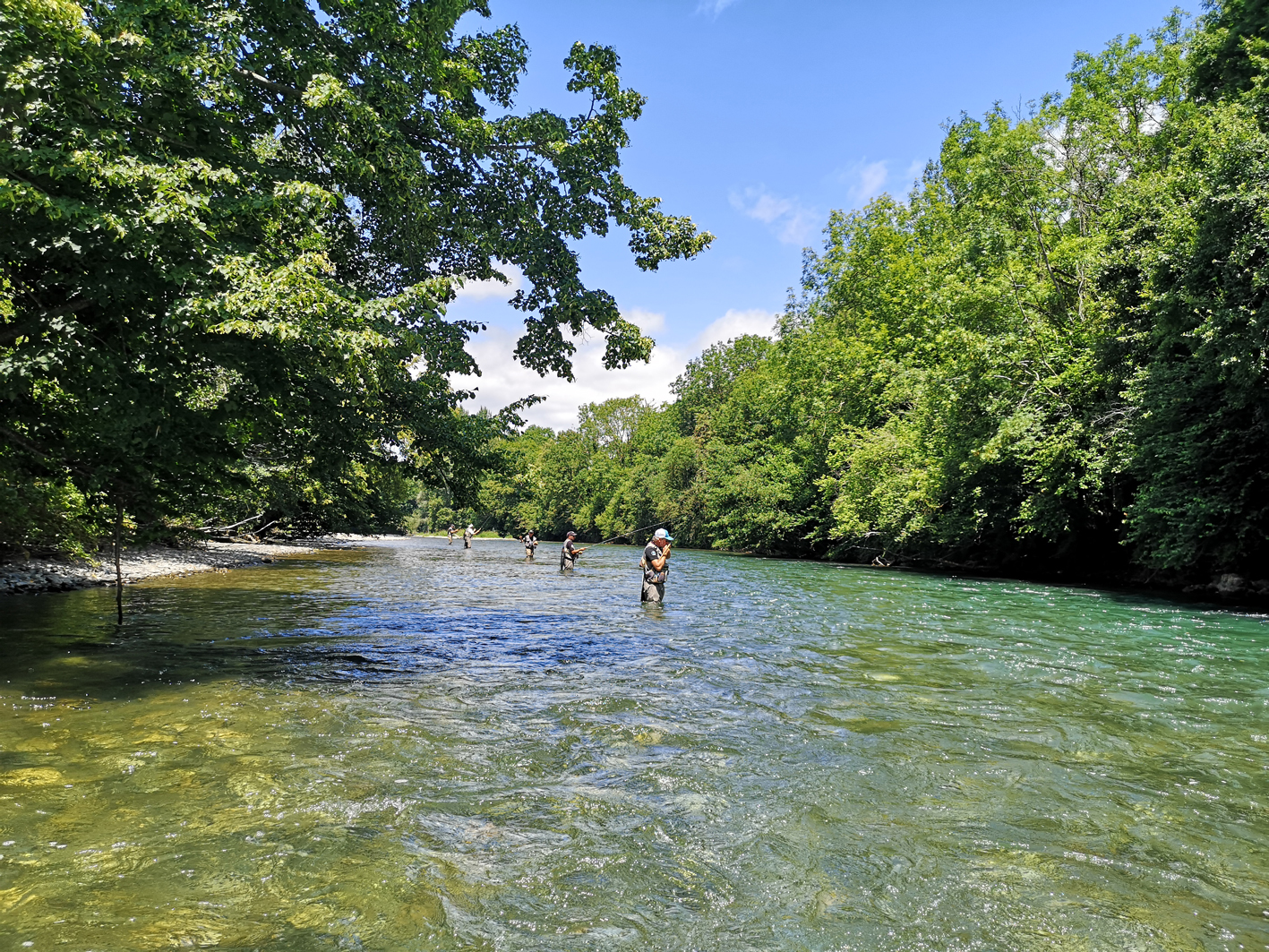 Fishing should be a source of pleasure. Today, having a modern and adapted technique is essential if we want to live wonderful moments.
Knowing how to answer the questions that are asked of us by constantly changing conditions, in order to achieve our goal, is a success full of quite exceptional sensations!
Location of the courses, the Pyrenees, Béarn and the Basque Country (64)
Whether you are a beginner or an expert, I offer courses based on 2 days, with 3 participants maximum.
The essential theoretical bases and the practice can thus be communicated to you in a very personalized way.
It allows me to spend a lot of time with each of you. We will fish in "real" conditions, that is to say on 1st category rivers open to all fishermen and all techniques. During the course, we will regularly change streams and routes in order to face the problems that we will encounter on each of our outings.
Trying to understand and be able to apply the appropriate solutions must be the goal.
"The urge to catch fish will not make you fish well, but the urge to fish well will make you catch fish."
For any information :
Pierre SEMPE
Email : Pierre Sempé
Tel : 06 23 82 64 53