NEW, YOU CAN NOW CUSTOMIZE YOUR SEMPÉ ROD AND OWN A UNIQUE MODEL!
For years, many fishermen have asked us about the possibility of personalizing their rod. This year we have put in place a database of elements to be able to meet this demand.
The best blanks, the choice of SIC rings and reel holders, a wide range of colors for the ligatures and, the finest quality of full grain Portuguese cork for your grip. You will find all the components below to imagine your rod. For the first time, we are offering you the chance to create your personalized Sempé rod. Based on high-end materials selected for their qualities, their design and their technicalities adapted to our fishing, you can today, by selecting each element to assemble, create your unique personalized rod!
Each piece can be chosen:
The Blank
Rings
Ligatures
The reel seat
Full grain cork handle
High modulus blanks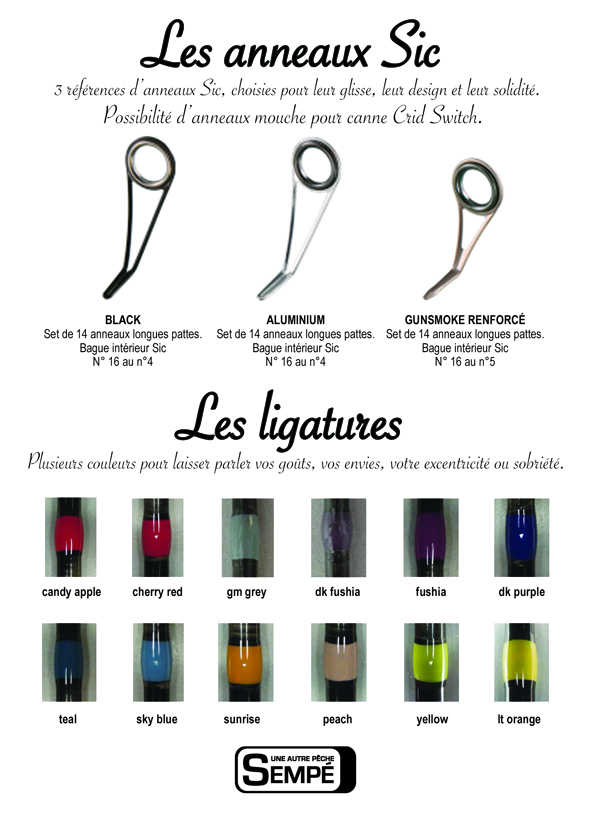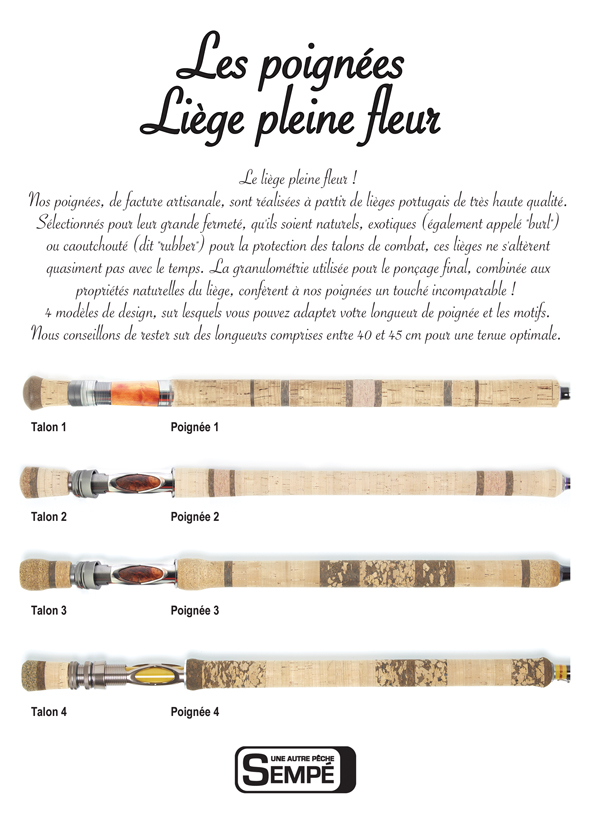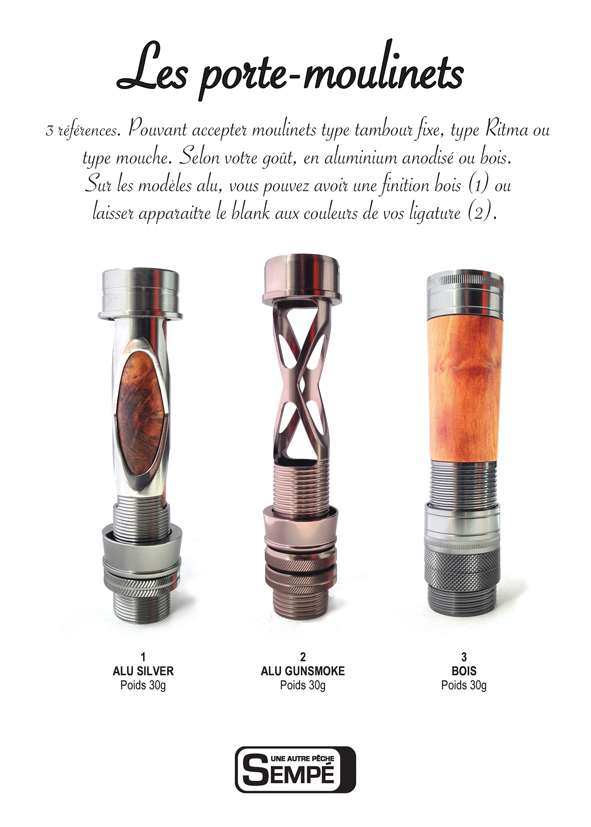 4 blanks chosen among our best creations for their exceptional qualities. We have worked, from what is best in high modulus carbon, on their combination, their adaptation, their flexion and traction point in order to obtain, what we think to be, the ideal actions for our fishing.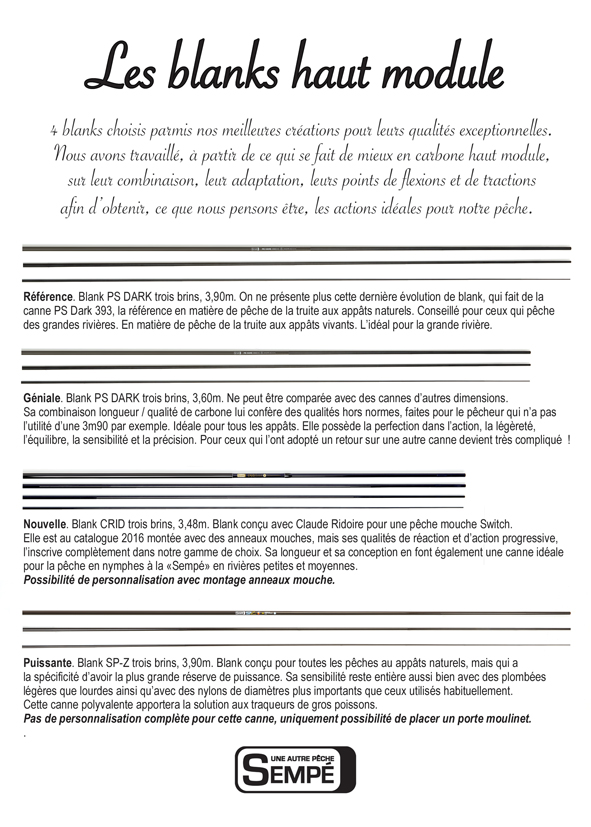 Personalized rods Sempé PS Dark 393, PS Dark 363, CRID 348 Nymphe Rod assembly according to your choice + cover reel protector + postage SP-Z with reel seat Serial rod + reel seat assembly + cover reel protector + postage.
For any information or orders please contact Richard par tél : 0615232193 ou par email : richard@pierre-sempe.com